Intuitive Healing – Mobile   Consultations                                                                                                              Fee's
* Full Intuitive Healing Session 90 min – Adults                                                      $140.00
* Distant Healing Session 60 min – before and after consultation.                           $140.00
* Full Intuitive Healing Session 60 minutes- babe to 14yrs                                      $110.00
* Discover your animal spirit / totem.  Guided meditation and journeying
60 minutes                                                                                                                  $140.00
Space Cleansing
* Energy Cleanse and Balance of your home  60 minutes.                                       $160.00
* Energy Cleanse and Balance for small business space. 60 minutes.                      $200.00
* Follow up regular 3 monthly home space cleansing 60 minutes.                                                                                                                      $140.00
COURSES                                                                                                                    Fee's
level 1 – Intuitive Development – 1 Day                                                                 $150.00 
level 2 – Intuitive Development – 1 Day                                                                   $200.00
Intuitive Reiki Development Levels
Reiki Level 1_ Two Days                                                                                          $380.00
Reiki Level 2_ Two Days                                                                                          $500.00
Teacher / Master Level                                                                                              $800.00
REFESH REIKI LEVELS – must provide *certificate, *Contact information for previous teacher.
Refresh Reiki Level 1                                                                                               $120.00
Refresh Reiki Level 2                                                                                               $220.00
Terrye has developed her abilities through constant awareness of her own mental dialogue, emotions and spiritual centeredness. Your personal consultations and courses with Terrye are from her heart space and the heart of the Universe, in the highest vibration of Joyful Love. 
This is why Terrye is able to converse with your soul, your physical body and organs, spirit guides, ascended masters and loved ones that have passed if they choose to come through, some do during sessions sometimes to say a simple yet heart sent thank you, or to show deeper understanding of an issue.
All consultations are done fully clothed relaxing on a portable massage table.  For distant healings clients have the option of fully relaxing anywhere in their home.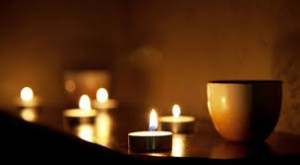 To book your consultation or course fill out the booking form on the top right of this page or call Terrye Mj – 0411206973