Intuitive Reiki Level 1 Course – 2 Days – March
 Intuitive Reiki , Level 1,
2 Day Course
March  Sundays  13th and 20th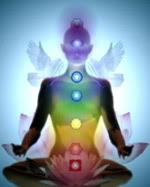 Reiki is now part of our society as more and more people are receiving Reiki healing sessions in salons, hospitals, hospice, in private studios, retreats and homes.  Though not only for people but for those beloved pets as well.
The most accessed complimentary therapy at the Solaris Care Cancer Support Centre at Sir Charles Gaidner hospital in Perth is Reiki.
What is Reiki?  "Universal Life force energy"
A word you will often see and hear associated with Reiki is gentle.   Reiki is a powerful yet gentle energy which promotes balance in mind, body, spirit, emotions and energy centers enhancing your quality of life as you become more centred and at peace. 
As life force energy flows through all living beings so do we create blockages in our physical and energetic centres.   Reiki lovingly flows through these areas releasing these blockages.  An aware practitioner may tune into these blockages to see why it was created in the first instance.
Intuitive Reiki Level 1 –  2 Days    $380
I offer Level 1 in a 2 day workshop instead of the standard 1 day so that I may share with you techniques in developing your intuitive abilities along side your Reiki path.
We begin with an intuitive development day,  MARCH 13th Sunday. Day 1
*  it is here that we begin your Reiki journey with learning about your energy layers and Chakra centres and how to protect, clear and heal them to their optimum levels so that you as a whole spiritual being may work synergistically with your physical and spiritual self.
*  We'll also discover and practice a selection of meditation techniques so that you can begin to discover your sensitivity to energy starting with yourself.
*  We'll cover what part do thoughts and intentions play in your intuitive development.
*  Practice sense energy around others and cut and clear energy connections.
*  Use crystal pendulums for healing.
*  1st Attunement to Reiki 1.  Awakening the Crown, Heart, throat and palm chakras.
*  Comprehensive manual
** You now have 1 week to practice what you have learnt before we begin with your 2nd attunement next week and the Reiki treatments.
Reiki Level 1,   MARCH 20th  Sunday – Day 2
*  2nd Attunement to Reiki
*  Theory and practice on full body Reiki treatment
*  Self treatment
*  Benefits of Reiki treatments
* Comprehensive Manual
* Intuitive Reiki Level 1 certification
Intuitive Reiki as mentioned is taught over two days 1 week apart to allow for your own practice and immersion.
2 day Fee: $380
Time: 9am – 4/5pm
Dates:  March 13th and 20th
Location: Tweed South, NSW
Student participants between 2 and 6 only.
**Please contact me by any of my contact details below I am more than happy to answer any queries you may have before starting on your Intuitive Reiki journey.
Reiki is a healing journey back to who and what you are and why you are here, if you want it to be.  Let's rediscover what your life intention is or more simply what is your Reiki intention?  Not sure, then give me a call and lets chat.
www.terryemj.com
Fbk: Terrye Mj – Professional Intuitive
Mb:  0411206973